COVID-19 Vaccinations
No appointment needed. Walk-ins available.
We fill new and existing prescriptions in-store, by phone, and online.
Transfer your prescriptions to our pharmacy using our simple and secure online transfer form.
Visit us in store or get in touch with a member of our pharmacy staff. We're always happy to assist you.
75% off Compression Stockings!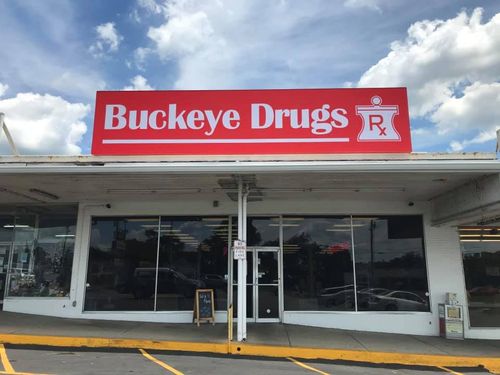 If you are looking for a wheelchair on a rental basis or need medical supplies, look no further than Buckeye Drugs.
Finding a medical pharmacy that you can trust can be challenging. Since 1971, Buckeye Drugs has been providing a wide range of medical supplies and equipment to various patients. We are one of the most well-respected drug stores in the Lebanon area. We are your one-stop shop for over-the-counter healthcare products and prescriptions. Our pharmacists are capable of providing medical supplies for diabetes, immunizations, free delivery and much more.
Become a Pharmacy Insider
Subscribe to our newsletter for promotions, health news and savings

Misti B.
"Best pharmacy in Town so far if you ask me!"

Pam T.
"Best price in town for my dogs medicine I had to get filled. Highly recommend them if you're looking for a fair price and not be gouged."

Brian H.
"Great staff that is friendly, courteous and helpful."
Buckeye Drugs combines high quality products with personalized care. Our staff is happy to help you with any questions you may have.
Check out our weekly health news blog, or subscribe to our newsletter and receive updates on health articles, promotions, specials and much more.
We offer a wide variety of services including conventional prescription filling, immunizations, medical equipment delivery, medicare open enrollment and much more.

We'd Love To Hear From You
At Buckeye Drugs, we're committed to helping you live a healthier life. Our pharmacy staff would be happy to help you with any questions you may have.
Phone: 615-444-2999
Fax: 615-449-5364